Key Fact #1
Disinfection of water-bearing systems.


Key Fact #3
Natural enhancement of active substances.

BIOFILMS
as starting point
for microbacterial growth.
The major proportion of microorganisms lives stationary on surfaces. Under normal environmental conditions they start to form biofilms. Biofilms are a gooey substance known as an extracellular polymeric substance (EPS). Microorganisms remain metabolically active in biofilms where they are protected against physical and chemical damage.
Biofilms are ubiquitous in nature, yet, especially frequent in industrial, technical, medical and manufacturing water supply systems. Examples are cooling towers, water supply elements of medical devices, and household water supplies.
A number of different antimicrobial agents and technical systems have been devised for water disinfection or control of microbial growth. Many commercially available active agents are expensive, toxic to humans and aquatic life, non-biodegradable and ecologically questionable.
Therefore, there is a growing demand for natural, ecologically and economically favourable antimicrobial agents. However, such natural agents are often poorly water-soluble, may have an obnoxious smell or taste, or are not able to penetrate mature biofilms adequately at technically achievable concentrations.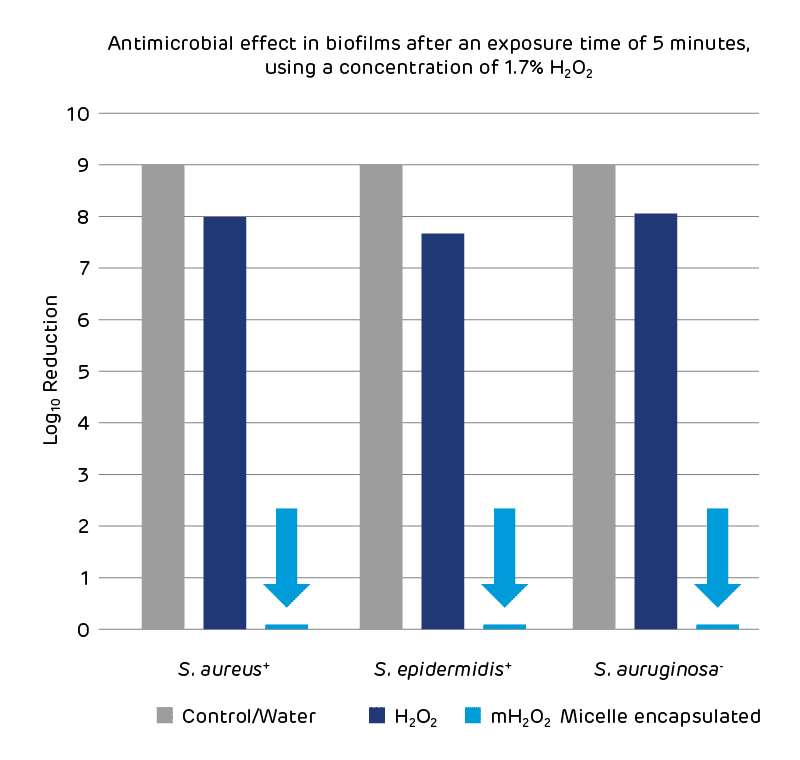 Enhancement of active substances
in Biofilms
Hydro L.O.G.® is based on L.O.G. Technology®. It is composed of micelle-forming solutes from plant extracts, an emulsifier, water and hydrogen peroxide.
Penetration of slimy structures is facilitated by packing H2O2 into micelles. By this means, the active agent is transported through the biofilm, the micelle merges with the bacterial envelope and hydrogen peroxide can be directly released at site. Application of L.O.G. Technology® allows a more efficient use of active agents, higher disinfection rates and an improved environmental compatibility.
HYDRO L.O.G.® demonstrates a significantly improved antibacterial efficacy compared to non-micelle preparations of the same antimicrobial agent.(1)
(1) Assadian O et al., Biofouling 2020, 36(5):576-586
Unique Technology. Quick sucess.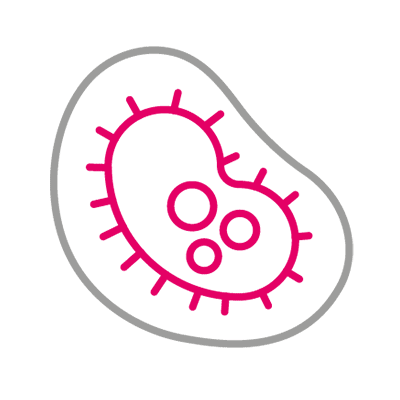 Bacteria are protected by biofilms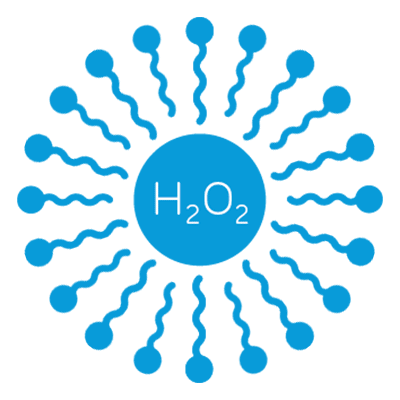 Micelle encapsulated Active agent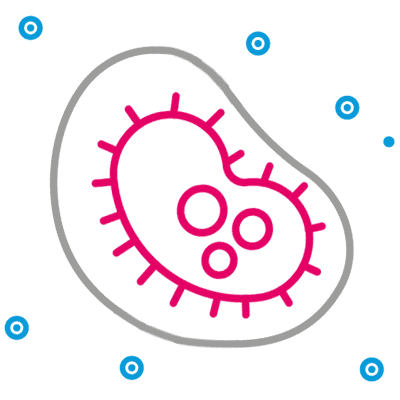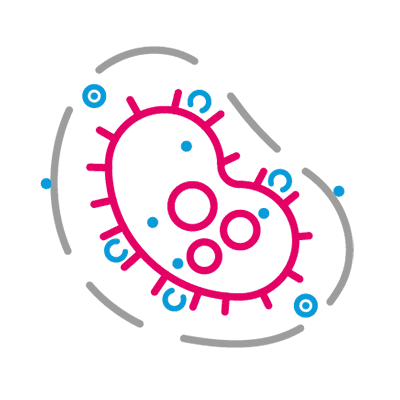 Release of active agent in harmful organisms
Viruses and bacteria are rendered harmless.

Unique technology. Quick sucess.

Sustainable and biodegradable components

Effective in biofilm (reduction of 8 log10)


Excellent material compatibility due to low concentrations of the active substance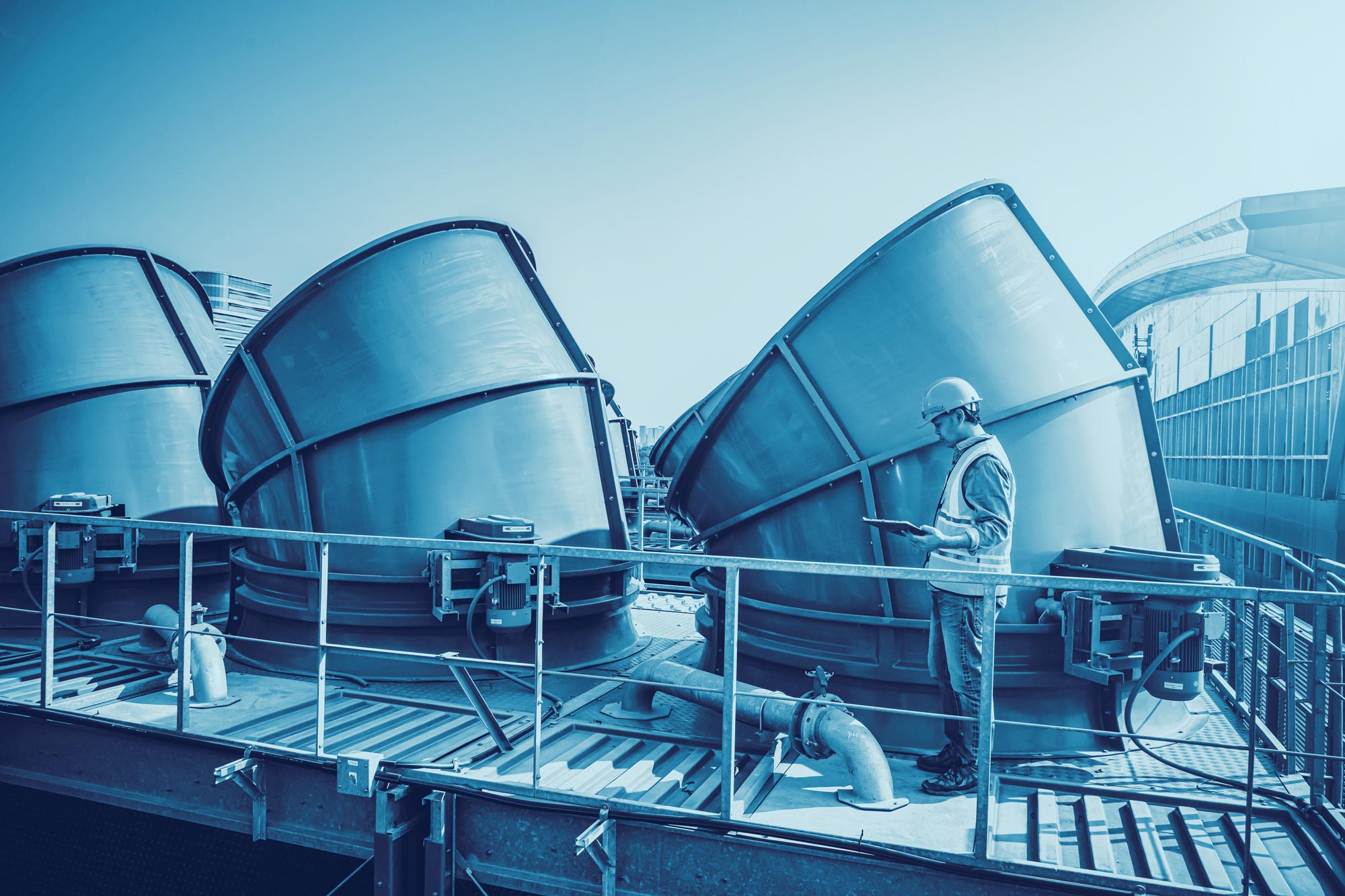 INDUSTRIAL
Cooling towers, Process water systems, Osmosis plants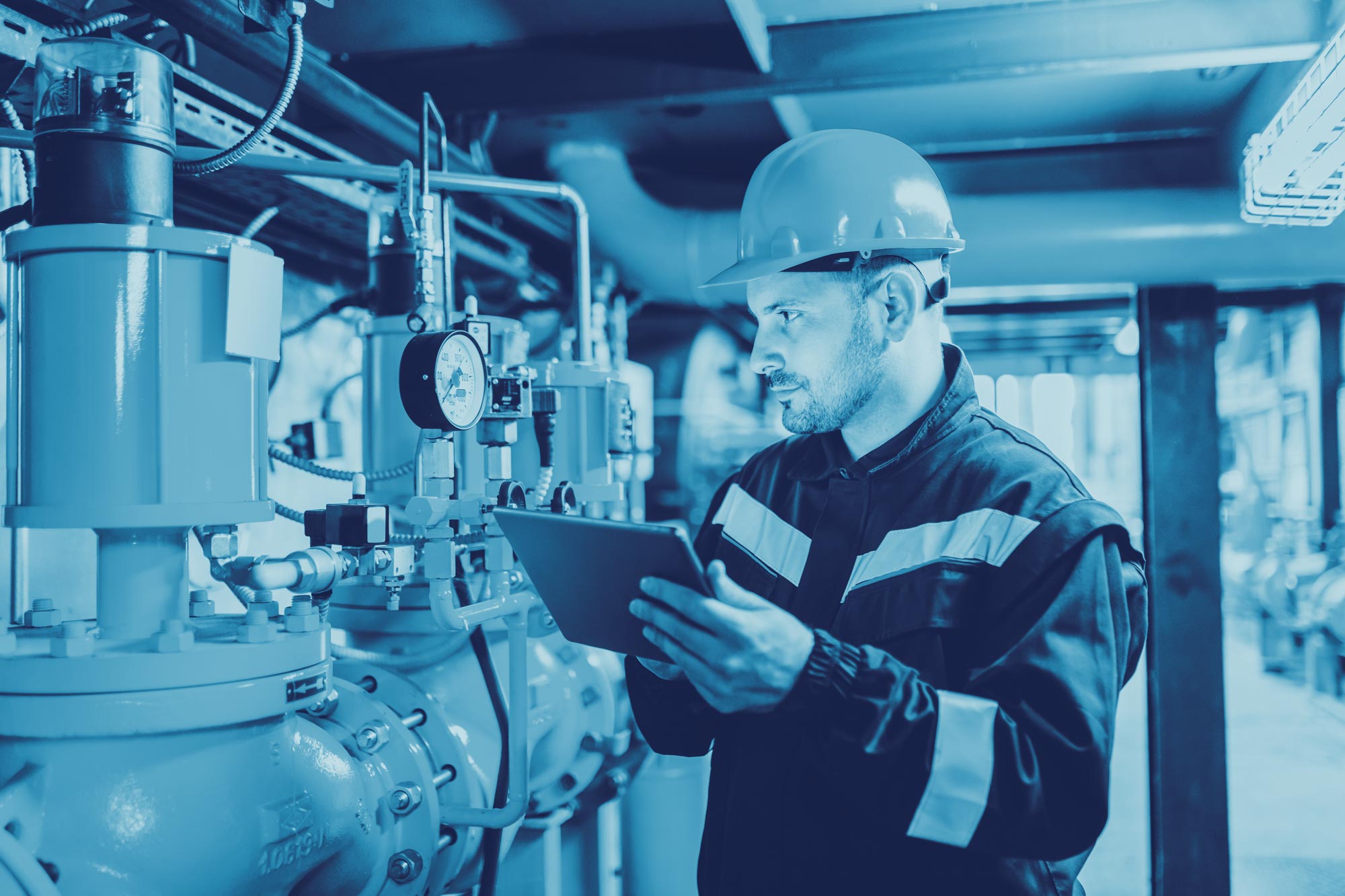 FACILITY
Cold and hot water pipes, Filter systems, Air-conditioning systems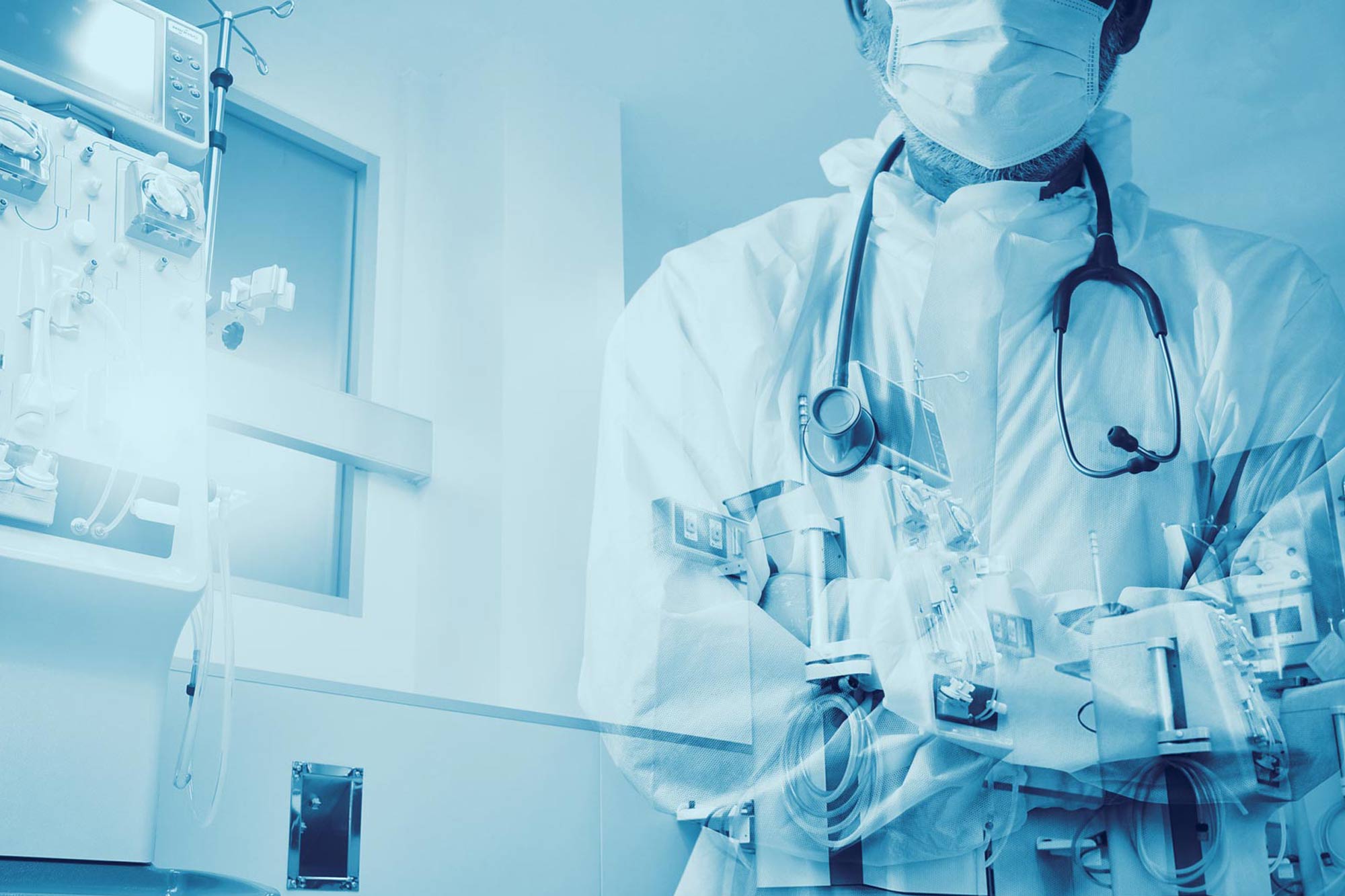 MEDICAL
Dental units, Heater cooler units, Dialysis machines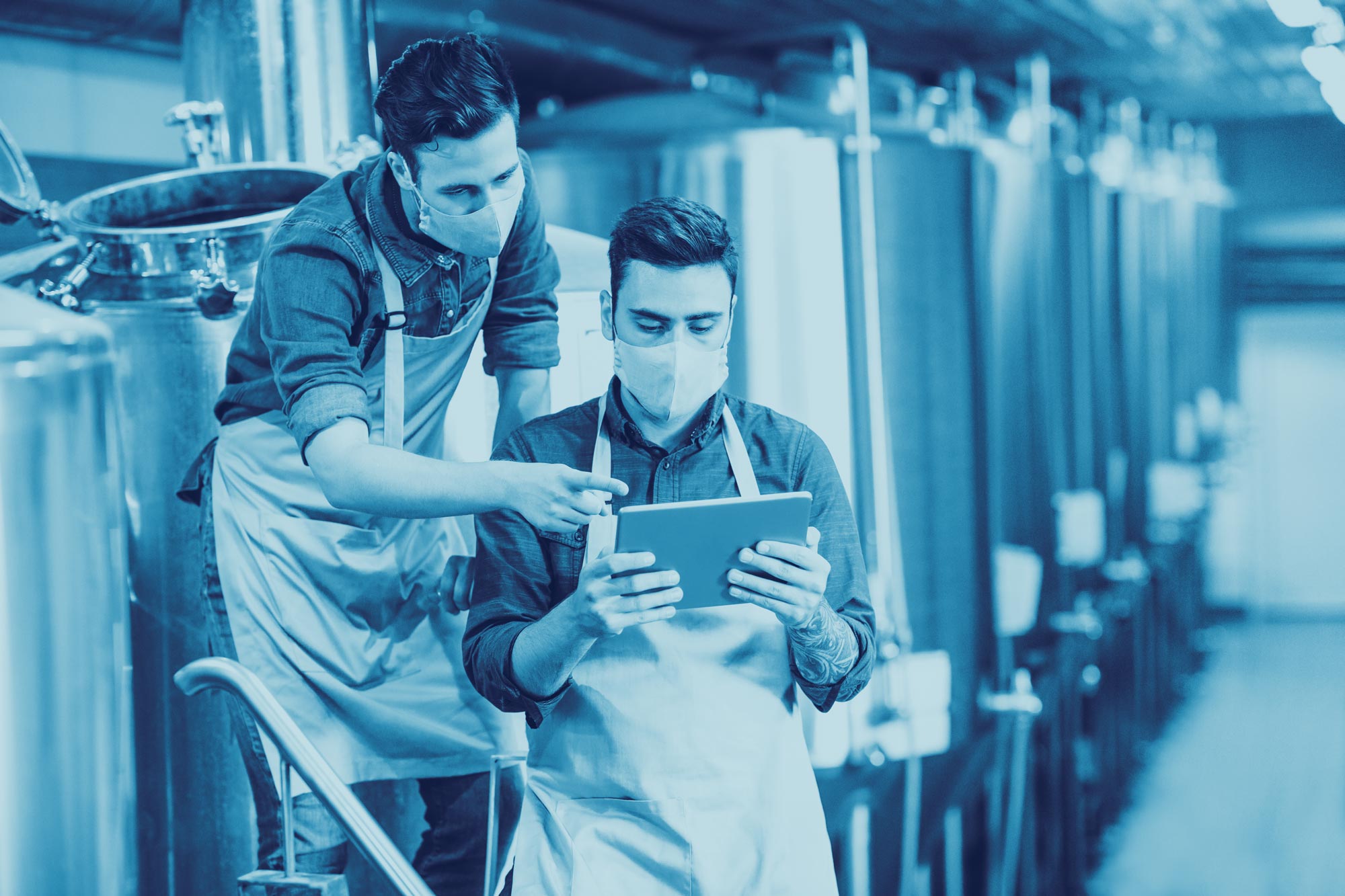 FOOD&BEVERAGE
CIP systems, Beverage tap machines, Beverage dispensers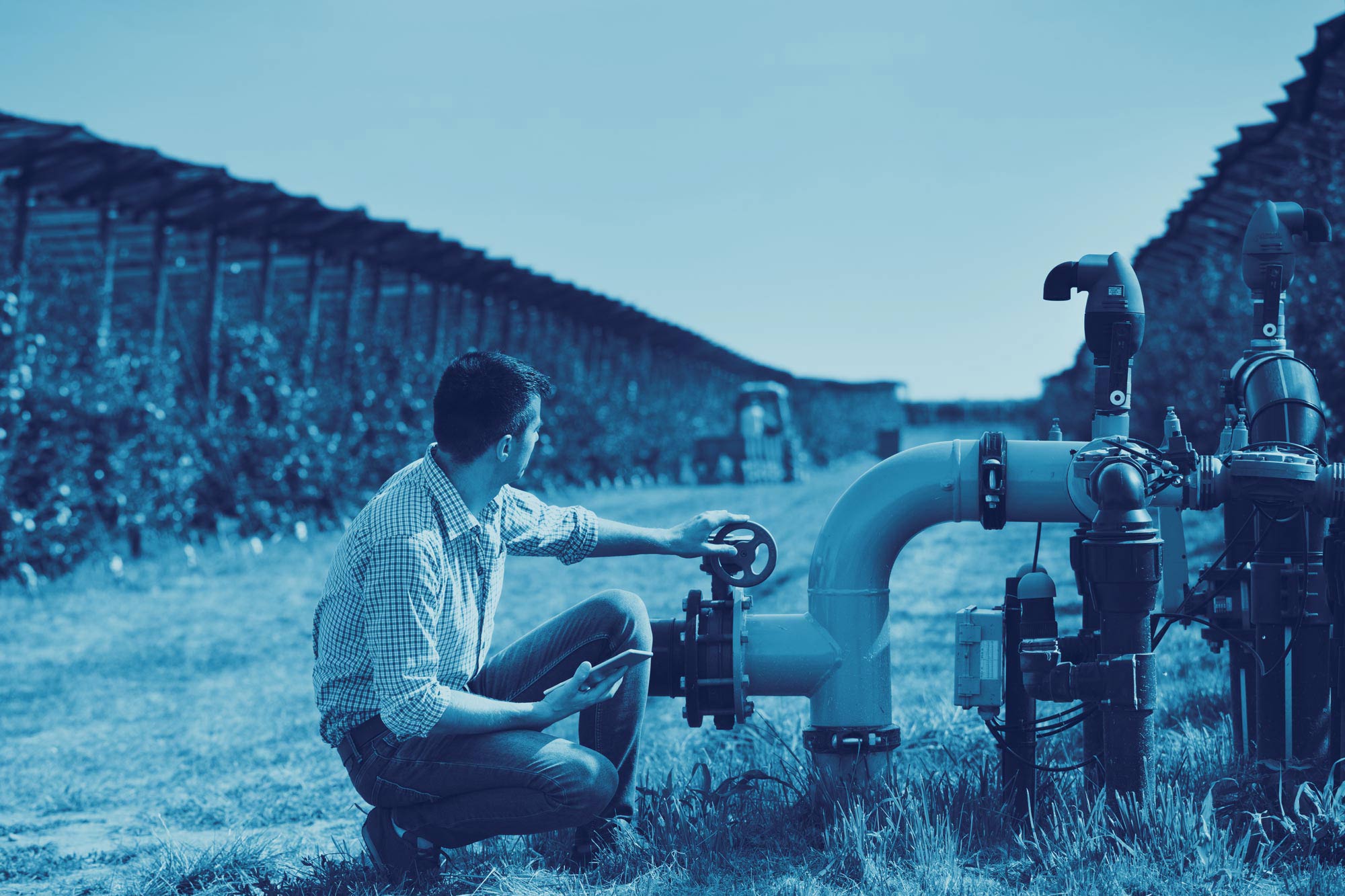 AGRICULTURAL
Mordant, Seed treatment, Soil treatment, Storage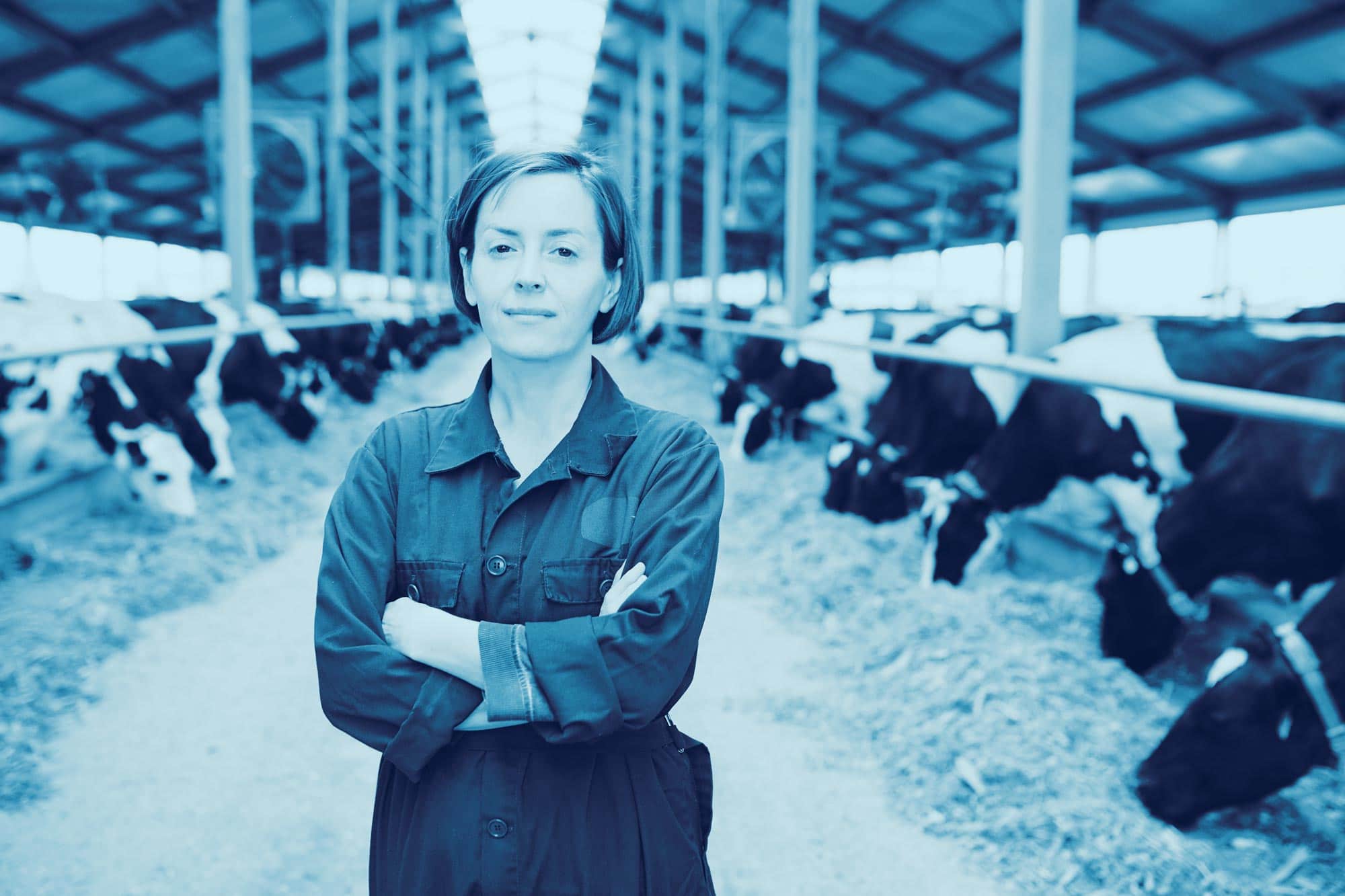 FARMING
Drinking water treatment, Stable disinfection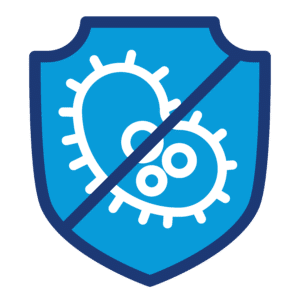 99,9999%
Reduction in biofilms